As you walk into the factory think back through history and relax in the amazingly comfortable shade of the canopy of trees. I Mei has won a solid base of consumers for its time-honored flavors as well as its innovations, while at the same time acquiring a well deserved reputation for hygiene and safety. This leading food enterprise inherited the thrifty and humble spirit of its founder and also practices modern concepts such as environmental protection and ecological awareness. Boasting a good variety of products, proven quality and an outstanding track record, I Mei represents a time tunnel that links old and new and promises a feeling of happiness for all who enjoy our products. Familiar tastes invigorate ther spirit, and we are proud to present the I Mei Production, Ecology and Life Factory - a journey rich in memory, tradition, innovation and depth.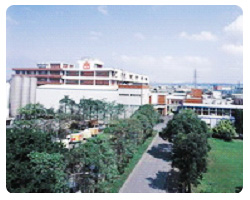 We have a variety of factories that provide unique products.

With the recognition from laboratories of international repute, we present you the delicious and healthy food.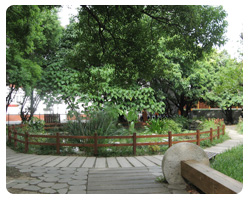 I- Mei,which considers evironmental protection to be one of its responsibilities, dedicates itself to the sustainability of the earth's ecology, the highest respect for animals and plants, the promotion of evironmental protection, and a true spirit of humanitarianism.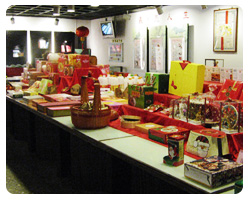 A wide spectrum of products from food for festivals to items for traditional rituals - I Mei stays with you all throughout your life!

Our restaurant features exquisie dishes cooked in every traditional method of Chinese cuisine - stir-fried, boiled, steamed, kneaded, rolled, and pressure-cooked.